Generating new leads and clients is one of the main-objectives for any B2B service business. Building a sustainable stream of leads will increase predictability and growth for your business – making it an important part of it.
There are many tools, platforms and services you can use to generate B2B business leads. But from our experience, most of them don't work, are overpriced or simply don't provide a reliable source for your business growth.
That's why we are sharing the 4 proven, most reliable ways to generate leads for your business with you in this post and we will explain to you how they work, so you can re-gain your independence and strengthen your sales pipeline in the long run.
Let's get started.
What Is a B2B Lead? Differences Between Low Quality & High Quality Leads
A lead is usually any form of contact data of a new prospect. The most important factor in order to identify the quality and the value of any lead is to check their journey and how you got their contact data.
Buying Low Quality Contact Leads & Contact Lists
Buying a list of contacts within your industry is usually a very bad way to get leads because these contacts will be hard to convert into new clients and hence these leads will be considered bad quality leads. There is a chance you can win new clients through calling or emailing these leads but the response rate will be very low and their interest in your services might be low to non-existent.
Inbound-leads on the other hand, meaning prospects who have proactively reached out to you because they were searching for the service that you are offering, are considered high quality leads since they have shown interest for your service already.
The Holy Grail – High Quality Inbound Leads
The highest level of inbound leads are those who have already had some touch points with you, your brand or with your company, either through a recommendation or by consuming your content. These prospects are by far the best to do business with since there will be barely, if any, work of convincing or hard selling involved. In addition, they are more likely to be willing to pay a higher price.
A business looking for a service provider to help them implement a new customer relationship management software for example will usually start their search by googling for related topics. Finding valuable guides on a blog, created as a measure of a B2B content marketing strategy, will immediately build a relationship, positioning and branding through the service provider's website. Using this existing trust, you will have a strong competitive advantage – like a key fitting into a lock.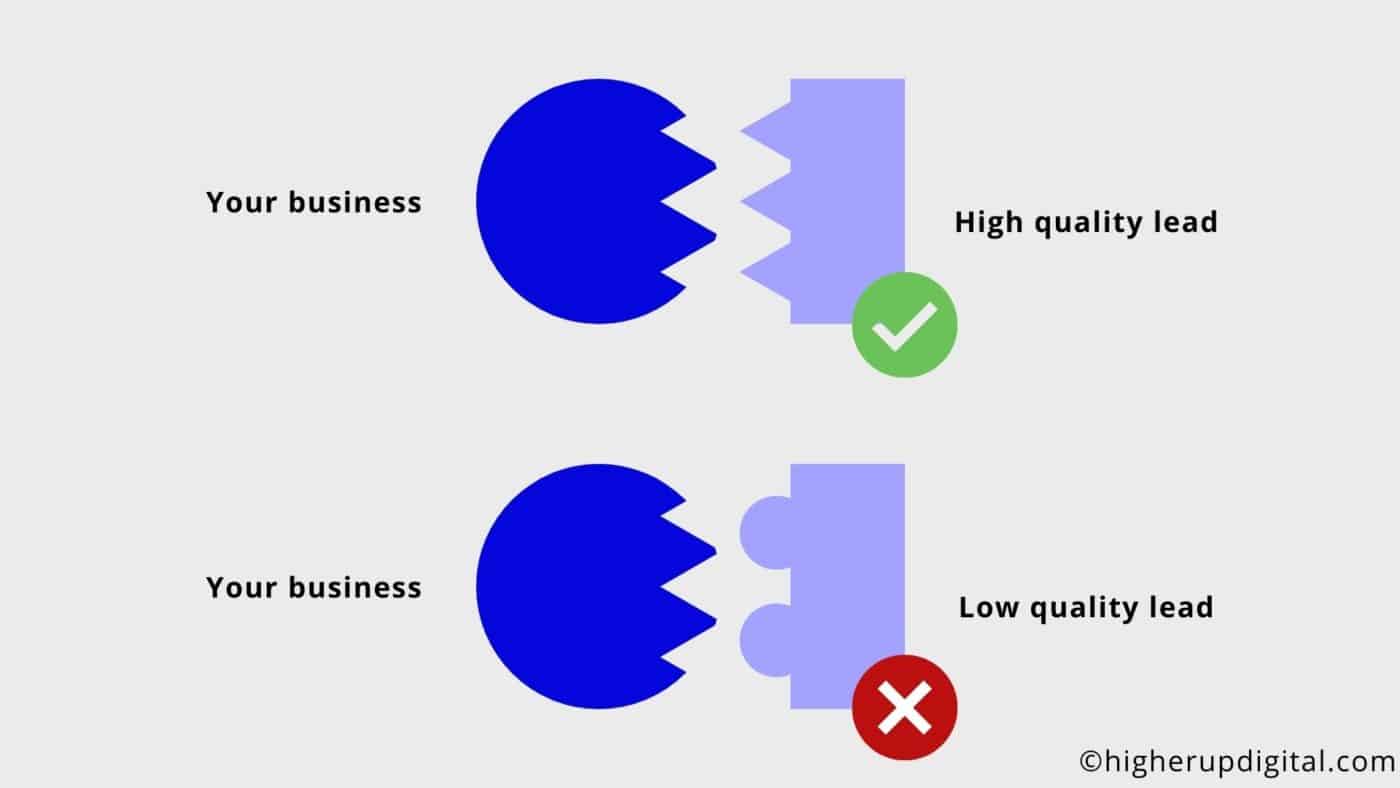 Why Digital B2B Lead Generation Is So Important - Sustainable Business Growth
Building a sustainable, predictable stream of inbound leads is the oxygen every B2B business needs to breathe – to keep going & growing. Still, most businesses only rely on recommendations, which work well, but are rarely reliable or scaleable. Buying leads from dedicated services or platforms can also be an effective method but they are often pricey and also not sustainable. In order to stay competitive, you need to work on generating your own leads – and ideally build a brand for your B2B business too.
Three of the major benefits of proactive B2B lead generation are:
Predictable Growth & Independence – Generating new leads on your own is a game changer for your B2B business because it will lead to predictable growth. You'll never have to compete on prices within the market again.
Freedom to Pick Your Clients – Not having to run after potential clients is the ultimate freedom for any service based business. Another important factor is that your own stream of leads will give you the confidence to reject prospects you don't want to work with. It also enables you to set a price that won't be compared.
Higher Brand Awareness – Often times our clients underestimate the power of branding in the B2B industry. Any form of lead generation includes getting in touch with prospects, spreading the word about your business and increasing your overall reach. Having a great website with high quality content is a must.
Your Digital B2B Marketing Agency
We help B2B service providers build a strong brand and increase their sales. Create your sustainable stream of new clients and become a well-known authority in your market.
Why Most Businesses Fail at Generating High Quality Leads & How You Can Succeed
Now you know why B2B lead generation is vital for any business success – but you probably already knew that before. From our experience, most companies who are seeking growth opportunities or even urgently need more leads to not go bankrupt, know how important it is to build a stream of new clients.
So why do they fail at it? The answer is simple: 
It's Always Hard to Generate New B2B Leads
Since everybody, who is experienced in the filed, knows it's never easy to generate leads, you should be careful with anyone who tells you differently. Just think about it: If it were easy, all businesses would flourish – which is obviously not the case. There is no magic pill.
But the good news is, if you are willing to invest time and/or money and follow our proven process, you can really achieve a lot, making your B2B company an authority within your industry and attracting new clients naturally. 
Spoiler: The best way to do so, by far, is to generate high quality inbound leads through B2B content marketing & SEO – you will learn more about that further down in this post.
Inbound & Outbound Lead Generation – Differences
First you should get to know the differences between inbound and outbound lead generation measures. 
Inbound B2B Lead Generation – "Inbound" means that leads are contacting you, rather than you reaching out to them. The most popular inbound lead generation methods work via Google, either 

prospects that found you through

 organic search results, or because they clicked on a paid Google search ad. Inbound leads are usually of high quality since they are proactively reaching out to you. Of course it takes more work or investment to get people reach out to you.
Outbound B2B Lead Generation – "Outbound" includes any measures where you proactively approach and contact clients. Among the most popular outbound channels are cold-calling or outreach messaging, for example on LinkedIn. Outbound or cold calling leads are usually much harder to convince than inbound leads, especially if you are offering a service that they currently don't have the need for. If done right, it can be very efficient to win your first clients through manual work.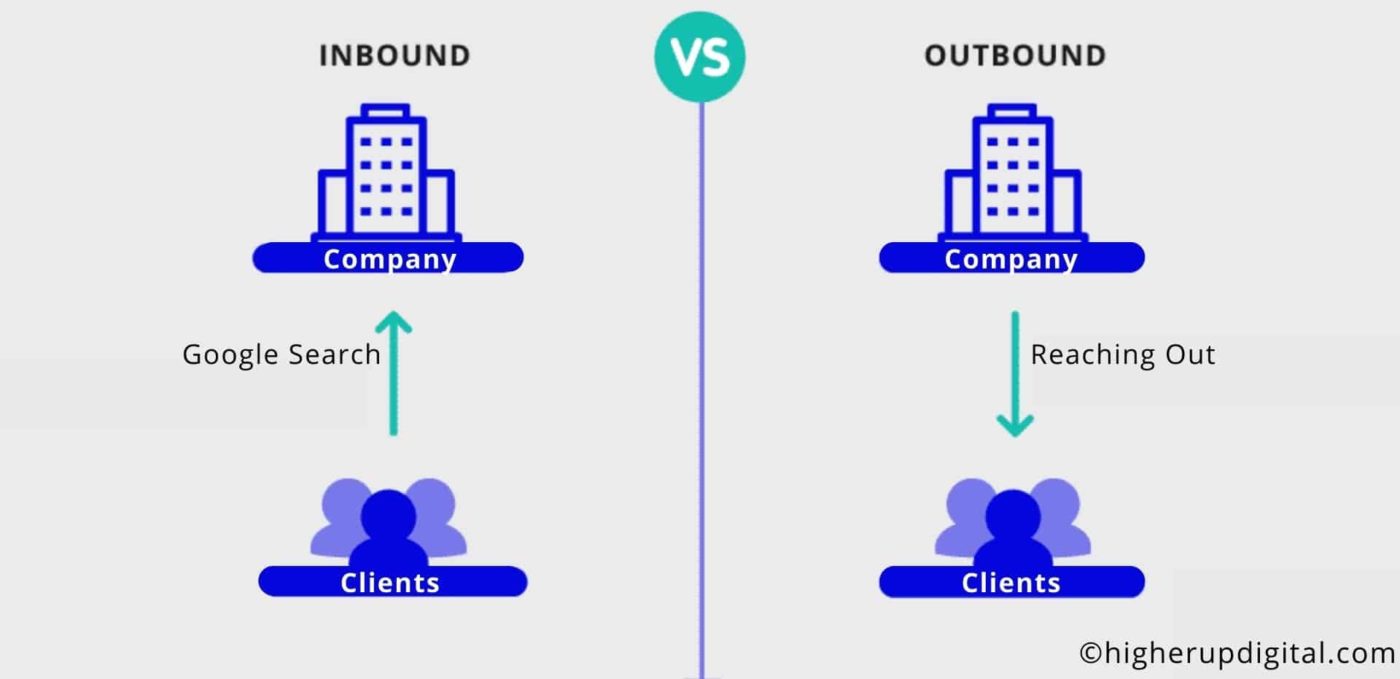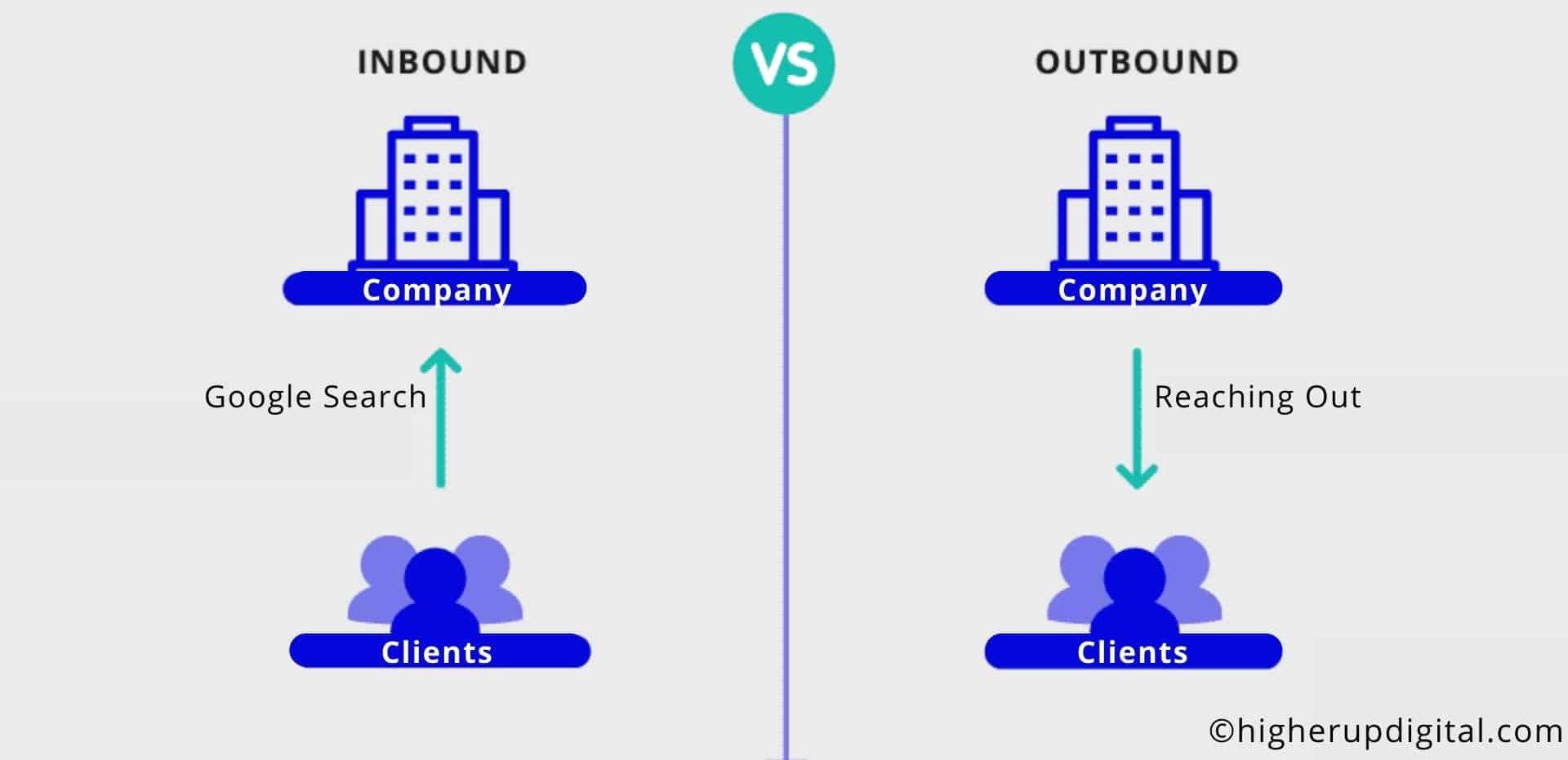 The 4 Best Ways to Generate B2B Leads for Your Business – Step by Step Explained
Now that you've learned what B2B lead generation is, why it's so important for sustainable business growth and what the differences between outbound and inbound lead generation are, we're going to introduce you to the four most important acquisition methods for your business.
1. Cold Calling [Outbound Strategy #1]
The first outbound B2B lead generation strategy is classic cold calling. It's probably the oldest form of sales or advertising in general but it still works and might be one of the most important acquisition channels for many businesses around the globe.
The main factors for a successful cold calling strategy are
the quality of the contacts, usually phone number lists, as well as t
he skills of the caller himself.
You can buy phone numbers from dedicated providers or do your own research, for example by going through websites of potential clients.
The success of cold calling depends on different and often industry specific factors. Cold calls might work well for some businesses selling products or services which the prospect may need at any time, like insurance services for example. It may be a lot harder to be successful with other services that businesses generally don't need as much or only need at a specific time, for example business software.
In most cases, you will already know if cold calling works in your industry if your competitors are already doing it successfully.
Cold calling is hardly scaleable and you will need talented people who are willing to work hard.
 

2. LinkedIn Outreach

 [

Outbound Strategy #2]

Our second outbound strategy is LinkedIn outreach. The concept itself is very similar to cold calls: You get in touch with potential clients and let them know what you have to offer and how you can help them. If there is no interest right now, you can stay in touch until maybe one day they will get back to you.

We recommend using LinkedIn either
to get your feet off the ground when starting out because it's a great way to find your first clients, even though it also is manual work or
to support your longterm inbound strategy.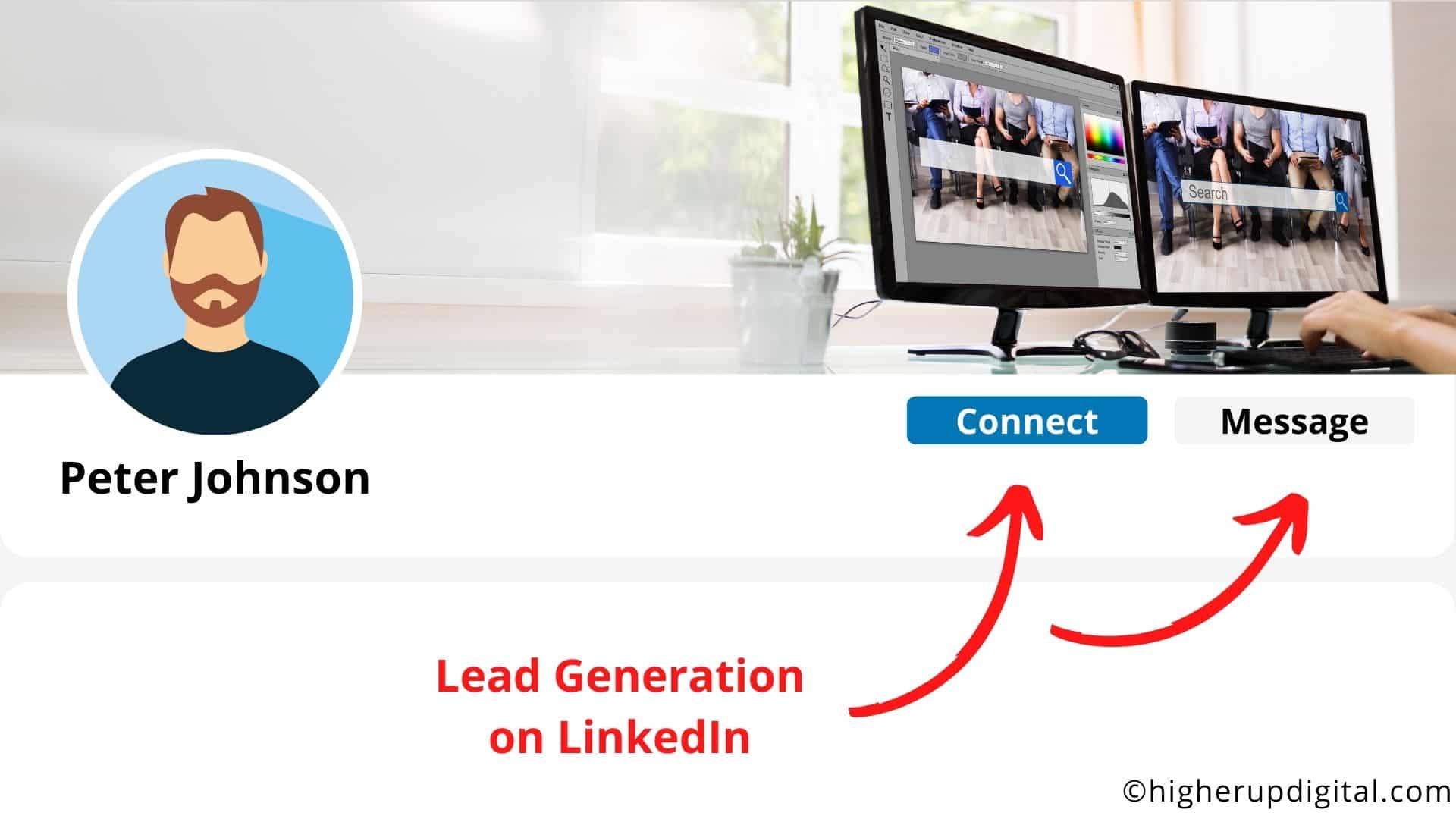 You can expand your reach and your network by contacting people who may be interested in your services by:
Creating a LinkedIn Profile – Fill out your profile with info about you.
Regularly Adding Contacts – Integrate a daily workflow of adding contacts.
Reaching Out to People – Contact new connections with a personal message.
Sharing News and Posts – Share new posts from your blog and provide value.
To dive deeper into the topic, we have created a LinkedIn B2B marketing guide where you'll learn how to get results – step by step. To easily scheduling meetings with prospects via LinkedIn, we recommend sending them a calendly link where new contacts can pick a date and time to schedule a zoom call with you.
We also recommend checking our guide about the most important online tools for your digital business transformation.
We Provide Content Marketing & SEO Services for Your B2B Company
We provide all services and resources you need to grow your B2B business online. Strategy, Webdesign, Content Creation.
3. Google Search Ads  [Inbound Strategy #2]
Google Search Ads are a powerful tool to generate leads online. Getting your business to show up on the first page of the search result will get you many clicks and eventually new inquiries for your business – faster than any other marketing measure. You can place a high bid on search terms like "crm software" and Google will simply charge you per click. For this example, the price per click will be extremely high since there's a lot of competition.
Often times, your competitors will not even get a positive return from these ads – they are doing it mainly for brandbuilding reasons and to increase their reach. That's why there are only very few businesses left that can still use Google Search Ads in a profitable way. Usually these are very specific, low competition niche-services.
For getting started running Google Ads properly we recommend a minimum budget of $ 3,000 per month for at least 3 months. 
After the initial account setup, including keyword-research and search-ads creation, you should let the ads run for at least 2-4 weeks so Google can learn what they are about.
On Month 2 and 3 you should do a weekly review with only minor adjustments and tweaks. Changing too many factors at once will make it impossible to gain knowledge about what has worked and delivered the results.
Ads will only show up while you are paying for them – and once you stop, your reach will go back to zero. We only recommend using Google search ads either short term, or as a support for a content marketing & SEO lead generation campaign. The graph below is a fictive example why we think content marketing is the most sustainable and financially efficient way to generate leads online.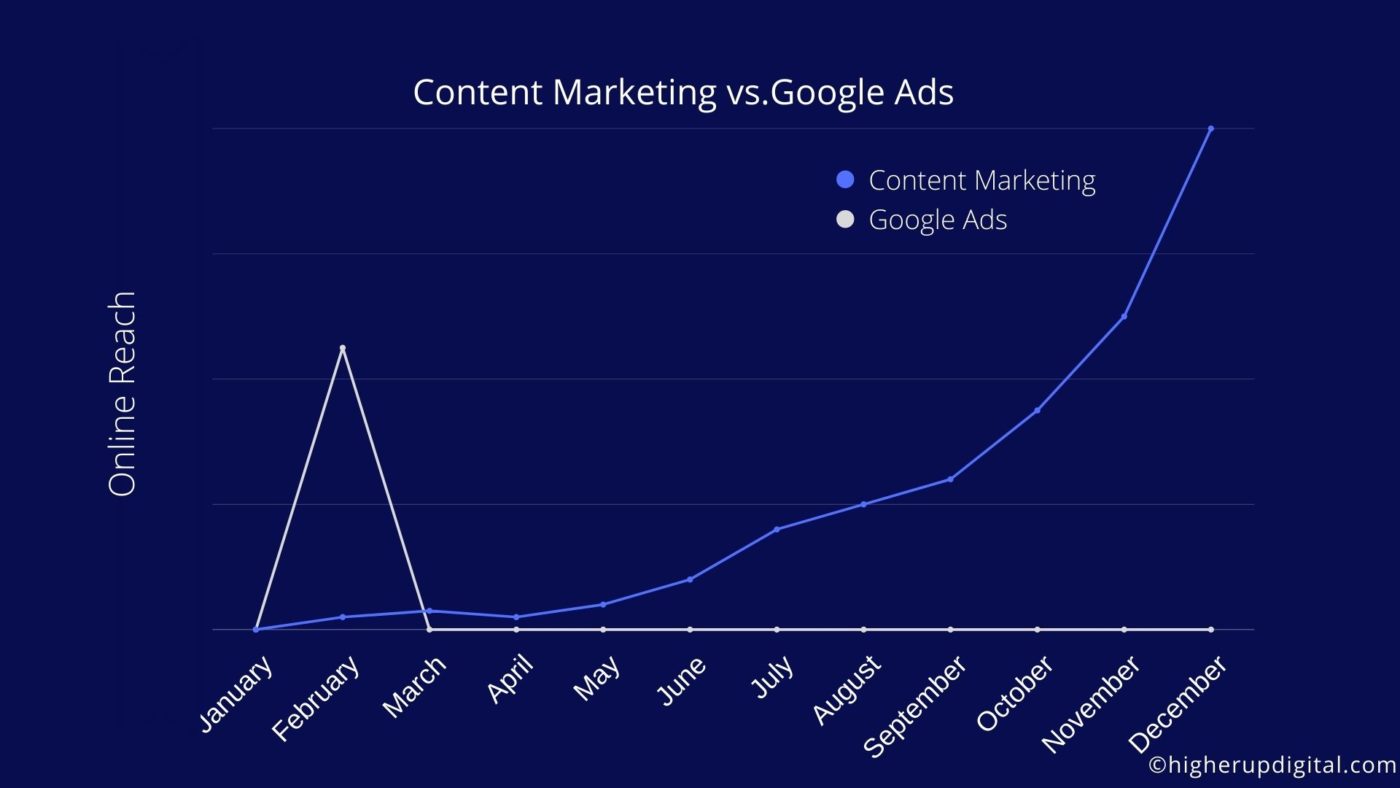 4. Content Marketing & SEO [Inbound Strategy #2]
Driving organic traffic to your website through content marketing & SEO is the best way to generate B2B leads for many reasons. Let's have a closer look at three of them:
Sustainable Lead & Client Growth – When starting out, the volume of traffic and the amount of leads is going to be way smaller compared to an Google Ads campaign, as you can see in the slide above. But over time, traffic and leads will grow and be way more sustainable and your content will become a true asset.
Full Independence and Ownership – Building your own stream of inbound leads will make you gain independence from external contact providers and other desperate ways of winning new clients. Owning the full customer journey of new clients including the framing and brandbuilding phase is invaluable.
Strong B2B Brand building & Positioning – Positioning plays a major role in lead generation, because at the end of the day, it's not about the number of leads, it's about the number of actual paying clients who are fun to work with and appreciate what you do. Providing value on your blog builds trust with potential clients, creating a strong positioning for you. Clients who are generated through content marketing will usually also read the "About" page on your website as they want to learn more about you. They are the ones who will apply to work with you!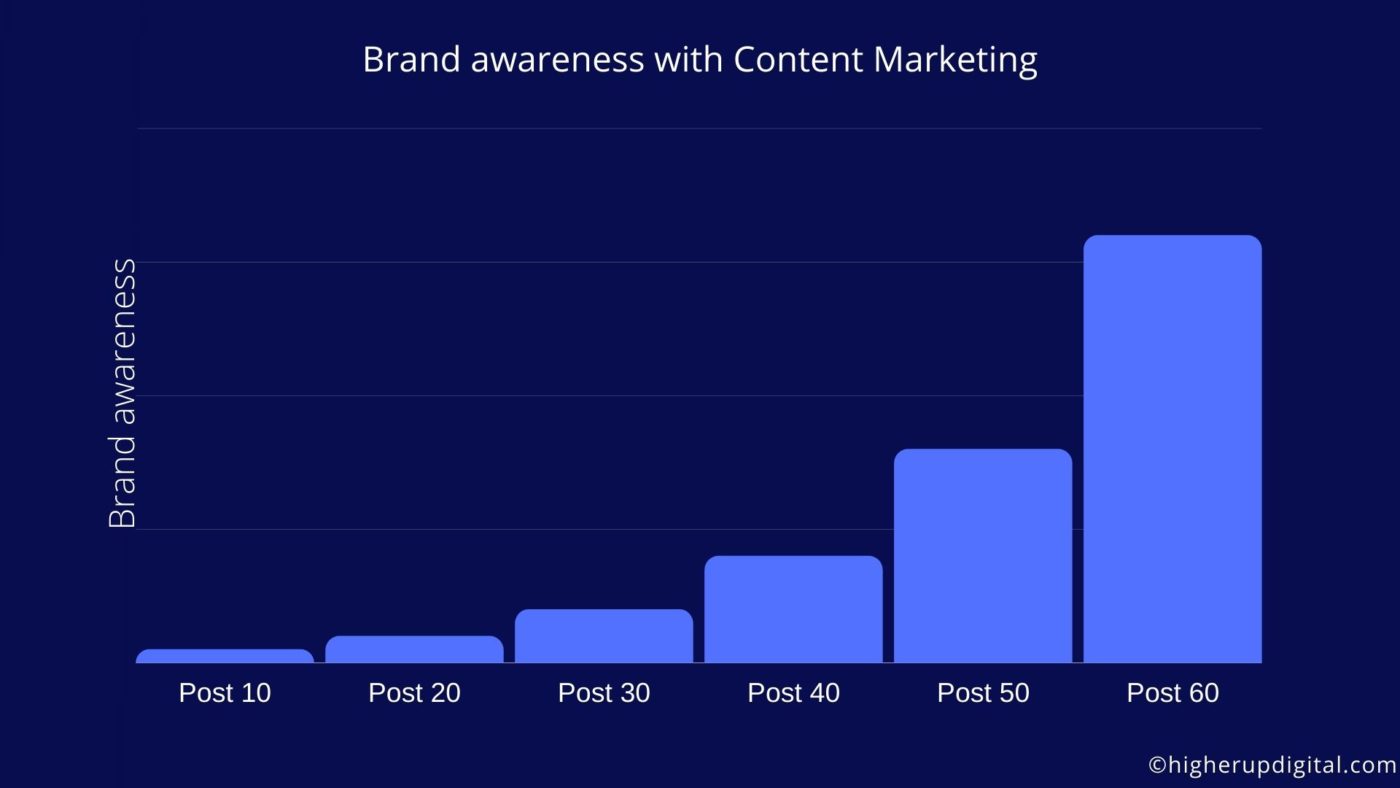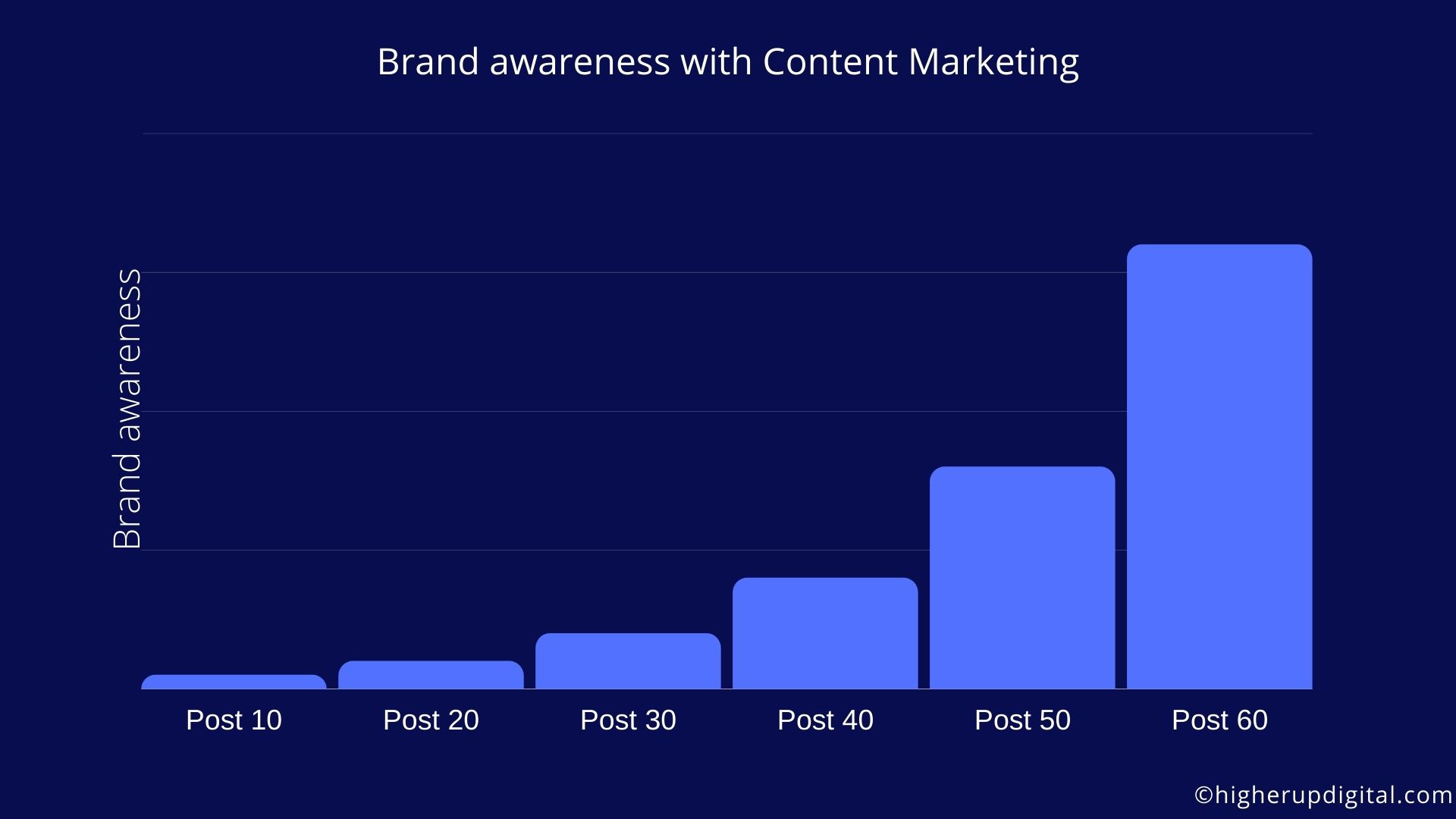 When people say "content marketing and SEO are not scaleable", they refer to the sheer process of content creation. And of course, content creation is not really scalable, as every post needs to be written, research needs to be done and a proper SEO optimization is needed.
But the reach, the traffic and the volume new leads will scale – because your website will get stronger with every new post published, leading to more backlinks and stronger authority. As you can see above, your traffic could double with every 10 new posts. 
That is why we think organic traffic is the best source for inbound lead generation and the most profitable one, too.
Increase Your Website Traffic Now
Attracting new clients via high-quality content is the best and most sustainable way to grow your B2B business.
Conclusion on B2B Lead Generation - Leverage Inbound & Outbound Symbiosis
In this short guide we briefly described our top-4 pick of the most efficient and proven methods to generate new leads and clients for your B2B business. Each of these 4 methods can be a full-time job with never ending skills to learn.
Most businesses with 7 to 8 figure marketing & sales budgets invest in all 4 measures. As a small to medium sized business, you'd rather want to focus on the highest ROI sales and marketing measures. From our experience, these are content marketing & SEO in the long run and simple LinkedIn outreach for short term results. Both do not require high financial investments or personal resources. Generating traffic for your website can take 6 to12 months minimum while LinkedIn or mail outreach can get you results within a few days or weeks.
These two acquisition channels have strong synergy effects. LinkedIn and email outreach are a great way to promote new content on your blog, providing value without being too pushy. You can also use LinkedIn to share new posts on your blog, drawing visitors to your website where they can learn about your services.


We take weight off of our clients shoulders by not only consulting them on what to do – but also optimizing their website and creating content for them.
We're a team of content marketing & SEO experts, growing our own B2B platforms and sharing our learnings with our clients. We'd love to learn more about your business and analyze the potential of content marketing with you. Reach out using the contact form or schedule a free strategy session right away.