We Share a Passion For Your Digital Marketing Success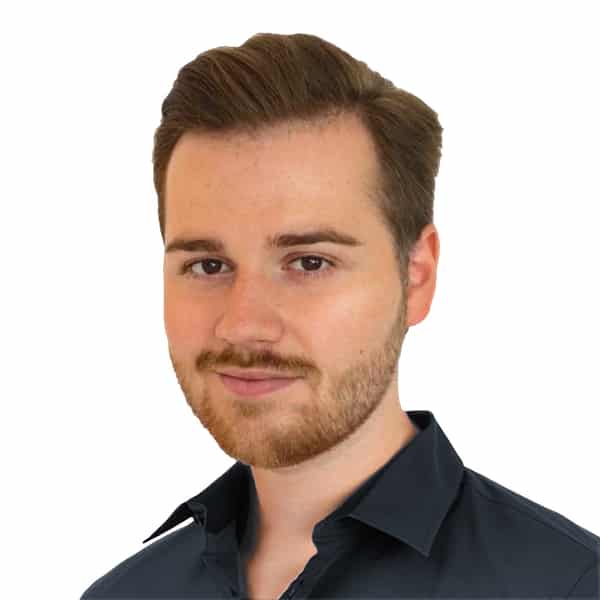 DIGITAL MARKETING STRATEGIST
Toby has built several successful businesses in the field of digital services. He enjoys working with his clients and helping them grow their business by creating a strong brand and positioning through content marketing.
CONTENT MARKETING MANAGER
As a lawyer, she brings comprehensive knowledge of legal and business related topics to the table. Maxi creates holistic content marketing & SEO strategies and manages the complete implementation for all projects.
The Mission: Helping Our Clients Build a Stronger Brand
Why Should You Even Bother Building A B2B Brand?
More and more service providers are trying to position themselves as a "brand". After all, everyone wants to be known in the market and be perceived as a valuable, authoritative company. Not only the super popular companies benefit from branding-effects, every business can actually invest in their branding to build awareness, trust and reputation!
Experience shows that well-known service providers with a good standing have it much easier. They can charge higher prices and don't have to justify themselves anymore.
There are hundreds, if not thousands ways to promote your company and your services online. Everyone talks about digital marketing, lead generation, chatbots, writing a book as a lead magnet a.k.a. "freebie", building an email list and so on. 
But the inconvenient truth is: Nearly all small and medium sized businesses fail at it. 
Most B2B Companies Fail at Brand Building. Why?
Failing, by our definition, means creating marketing strategies, spending money on Google search ads, Facebook ads, or campaigns without actually seeing any long term results. 
What we often see is that those companies usually end up to be very frustrated and sometimes even decide to stop all digital marketing efforts after all.
There are 3 main-reasons why this is the case:
1. Lack of Know-how and Practical Marketing Experience 
Companies who don't have relevant, internal know-how and experience cannot properly assess the strategy and the performance of external service providers.
This does not mean that you have to build expertise in all areas and be able to implement everything yourself. However, you should be in a position to understand the basic principles of how digital marketing works and connect the dots.
Otherwise, chances are that the service providers you hire don't even know what to do, since they are typically used to simply fulfill the tasks and jobs provided by their client (you). 
It's a vicious cycle that you can only escape by understanding the core-principles of digital marketing. That's why we work closely together with you to consult, coach and educate you about the most effective and proven strategies and how they are implemented. The execution can be done by your own team – or by our experts as a done-for-you service.
2. No Digital Growth Strategy for Long Term Success
Most businesses just get started and try out all sorts of different marketing measures without knowing how they actually work or when and how to use them. The biggest issue with this is that many marketing methods will need a lot of time until they show results, eventually compound and start to really make a difference such as an increase of traffic, inquiries, and sales.
Often times companies don't see results immediately and give up too early.
Following a clearly defined growth strategy and applying proven methods that have been successfully tested and applied hundreds of times, is what gives us the confidence to say that we can help you Increase your website traffic and grow your business! 
3. Underestimating the Craftsmanship of Digital Marketing
This is a huge one. Many times we notice that business owners think digital marketing is easy, something they could just learn within a couple of days or weeks. At the same time they are wondering why the heck their digital marketing measures don't get any results.
Acknowledgement of the craftsmanship behind digital marketing is a very important step to take. Businesses that run a very successful digital marketing strategy usually do not only put in a lot of effort but also recognize the potential of it and respect the skills that are needed.
We share our success-proven methods with you to accelerate your growth – so you don't have to repeat the same mistakes that we have already made growing our own businesses.
Content Marketing & SEO: Optional or Essential?
Content Marketing & SEO are often used as synonyms. There is only a slight difference: SEO (Search Engine Optimization) means the sole optimization of your website to rank higher and implementation of improvements. Content Marketing follows the goal to rank higher and get more Google search visitors to your website as well but it also means the optimization of your website's value, usability, your positioning and authority in the market. 
Creating valuable content such as how-to guides specifically crafted to meet the needs of your audience, will not only bring more visitors to your website but will also position your business as a true authority that does not only claim to provide value but instead actually prove it! 
Content Marketing also has one huge upside that makes it the most important marketing channel for B2B service providers: It's proven to provide results and it compounds over time. More content leads to a higher website authority which again leads to better rankings of the entire site. Every new post will start from a better position – it's a flywheel!
This is why we're convinced that there is no way around content marketing. It's the most important marketing measure to provide sustainable, long-term results and qualified inbound leads for your business.

Act Now & Get Started Before It's Too Late!
Implementing a successful digital marketing strategy to grow your B2B service-based business is an important step for you to take. Many businesses already noticed that some of their competitors grow much faster and "steal away" their leads and business opportunities.
These competitors usually invest into brand building and Content Marketing measures to become an authority in the market. Paid Ads are becoming more and more expensive, leaving businesses with little to no results at high costs. Companies who built their websites and blog as an asset by investing into their SEO visibility will dominate the future. 
The good news: It's not too late to get your digital marketing success started. By providing valuable content within your business website's blog, you'll grow your brand reach, receive more inbound leads and finally become an authority in your market.
We provide everything you need, from consulting to web design, high-quality content creation and SEO. Arrange a non-binding and free strategy call with us now to learn more!
Book Your Appointment Now For a Free Consultation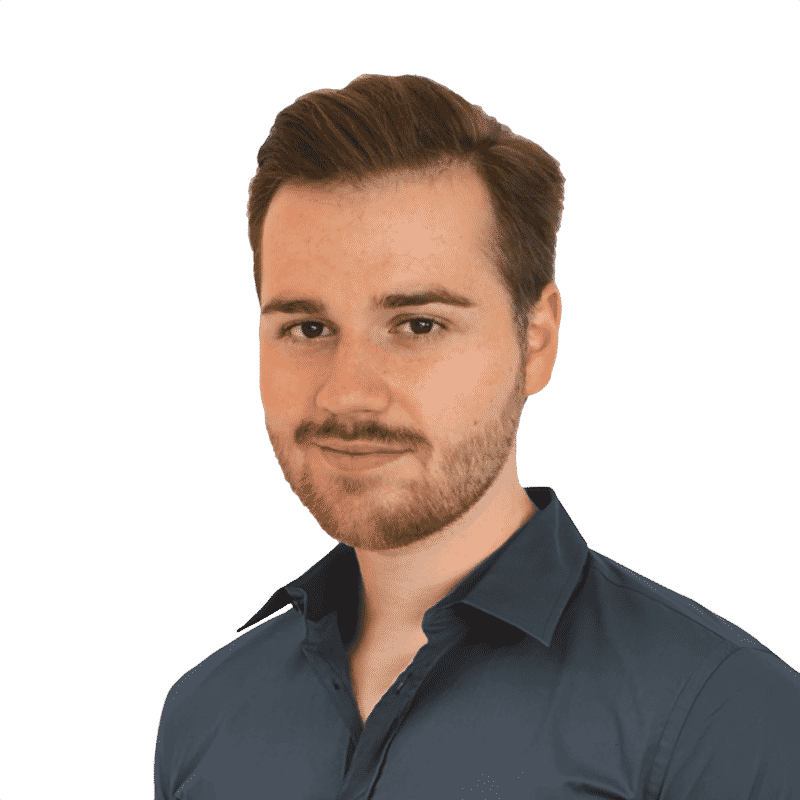 Digital Marketing Consultant
Schedule Your Strategy Session
Together we'll analyze your situation and opportunities. Schedule your strategy meeting with our digital marketing experts now. Without obligation – 100% free of charge.
BOOK YOUR FREE CONSULTATION NOW →